News and Events

Beginning February 24, 2021: 

Recovery Dharma Meeting
Wednesday 7-8pm  – Hybrid format (in-person and virtual)
Connect your recovery program to spiritual principles of Buddhism and the Dharma
Understand how the dharma teachings compliment your current recovery practice
Seek out a spiritual path that is based on philosophy and the Buddha dharma
Link to join virtual Recovery Dharma Meeting ID: 893 2214 7913 Passcode: Dharma
Saturday sessions now: Thriving in Recovery
Virtual Yoga & Meditation for Recovery – 6 Weeks
Interested in starting the new year with improved moods, help with cravings, stress reduction, and increasing your overall well-being and fitness? Thriving in Recovery is science-backed yoga practices that will take your recovery to the next level!
To learn more, or to sign up, click here!
---
2020 ARC Golf Tournament
On August 21, 2020 we hosted the ARC's 11th Annual Golf Tournament at Juniper Hill Golf Course in Northborough, MA. Due to safety guidelines for the coronavirus we held a staggered start over two courses and were able to host 50 golfers on each course. Our Legacy, Silver, Bronze and Tee sponsors came out in full force to support this vital fundraiser and support the mission of the ARC.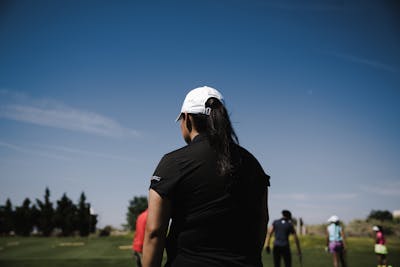 ---
2020 ARC Comedy Night
Our 11th Annual Comedy Night Benefit took place on February 14th, 2020 and was attended by more than 450 guests who enjoyed a night of fun and laughter featuring leading Boston comedians. The evening included food offered by the Hudson Portuguese Club and fabulous raffle prizes donated by local businesses. Our featured raffle prize was a custom-made Beachside Bungalow Dollhouse handcrafted by ARC Board member, Sem Aykanian.
All proceeds from the event support the essential programs and services we provide daily at the ARC.
Thank you to all who helped make our Comedy Night Benefit such a success!
---
2019 Golf Tournament Fundraiser
On August 16th, 2019 we hosted the ARC's 10th Annual Golf Tournament at the Juniper Hill Golf Course in Northborough, MA. We were joined by 119 golfers who were ready to enjoy this beautiful course while supporting the mission of the ARC.
The tournament featured cash prizes for the top teams and multiple challenges with cash prizes, including closest to the pin, longest drive and a putting contest. Village Subaru of Acton provided a hole-in-one contest with a prize of a brand new Subaru. Golfers enjoyed a lunch buffet and raffles featuring prizes donated by many local business and golf courses.
This vital fundraiser raised over $26,000 to support the mission of the ARC, to deliver the highest quality of confidential services for persons suffering directly or indirectly from the disease of addiction and in so doing restore their dignity and respect, which all human beings so rightly deserve.
We'd like to say a big thank you to the golfers, our volunteers, and our sponsors! We couldn't have done it without you!
Stay tuned for our plans for 2020! We will make whatever adjustments are needed to keep everyone safe, but we hope to be out there golfing!
---
A New Home for the ARC
The ARC Receives Cummings Foundation Grant


The ARC has been awarded a $100,000 grant!  In 2017 our Board President, Ernie Kapopoulos, and ARC Executive Director, Marie Cheetham, attended the $100K for 100 Grant Winner Celebration to accept the official award certificate.
For several years the ARC has been finding ever greater numbers of people enter its offices requiring services of our Recovery Coach's and seeking to attend any one of the (25) Twelve Step recovery meetings held at the facility weekly.
So great are the numbers that ARC must hold weekend meetings at a local church hall.  Seeing our need, the Cummings Foundation has taken a central role in kicking off the "Saving Lives…One Day at a Time" building fund campaign.  This campaign will enable us to acquire a new home and assures the ARC will continue to remain an enduring resource to the recovery community in the Greater Marlboro-Hudson area.
Cummings Foundation awards $10 million each year through its $100K for 100 grant program. This place-based philanthropic initiative primarily supports nonprofits in the Massachusetts counties where the Foundation and its founders originally derived their funds and where staff and clients of the Cummings organization live – Middlesex, Essex, and Suffolk County.